Hyundai Venue – The Best Budget Car!
Here we present to you the Hyundai Venue – The Best Budget Car!
INTRODUCTION
Hyundai hits all the right notes yet again with the Venue. It has proved to be the best compact family SUV. Refined engine options and a comfortable cabin that's well stocked with features form a strong base for its sales. And with its well-sorted dynamics, the Venue has to be our pick among the crossovers.

Hyundai Venue – The Best Budget Car with Best Features gives you:
Exterior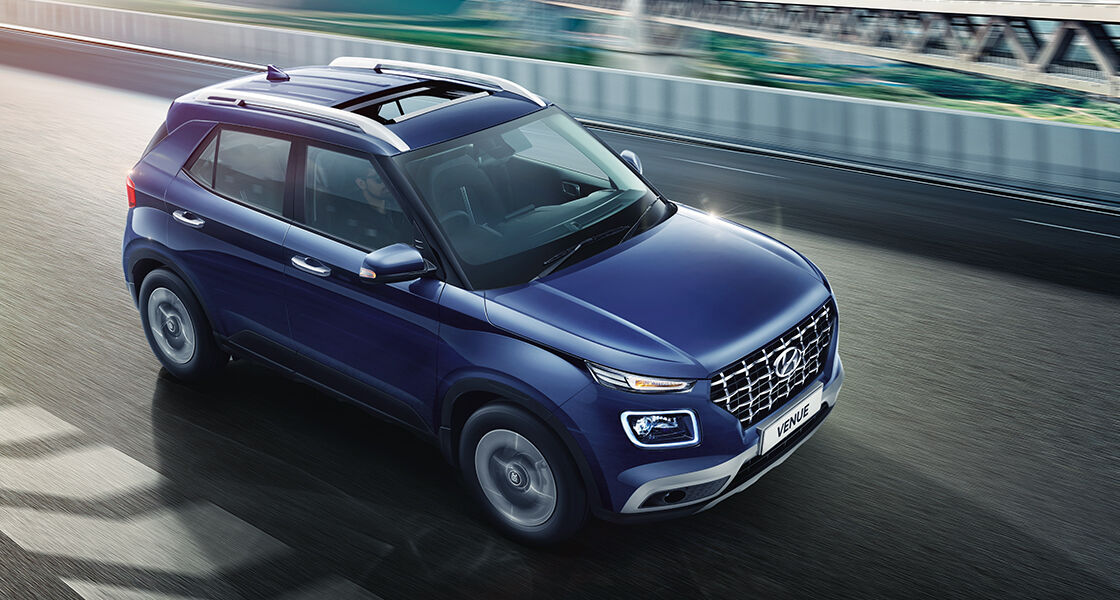 1) Dynamic shape
2) Sporty Roof Rails
3) LED Daytime Running Lamps (DRL)
4) Projector Head Lamps and Fog Lamps
5) LED Tail Lamps with Crystal Effect
Comfort

1) Smart Electric Sunroof
2) Air Purifier
3) Wireless Phone Charger
4) Driver Rear View Monitor
Safety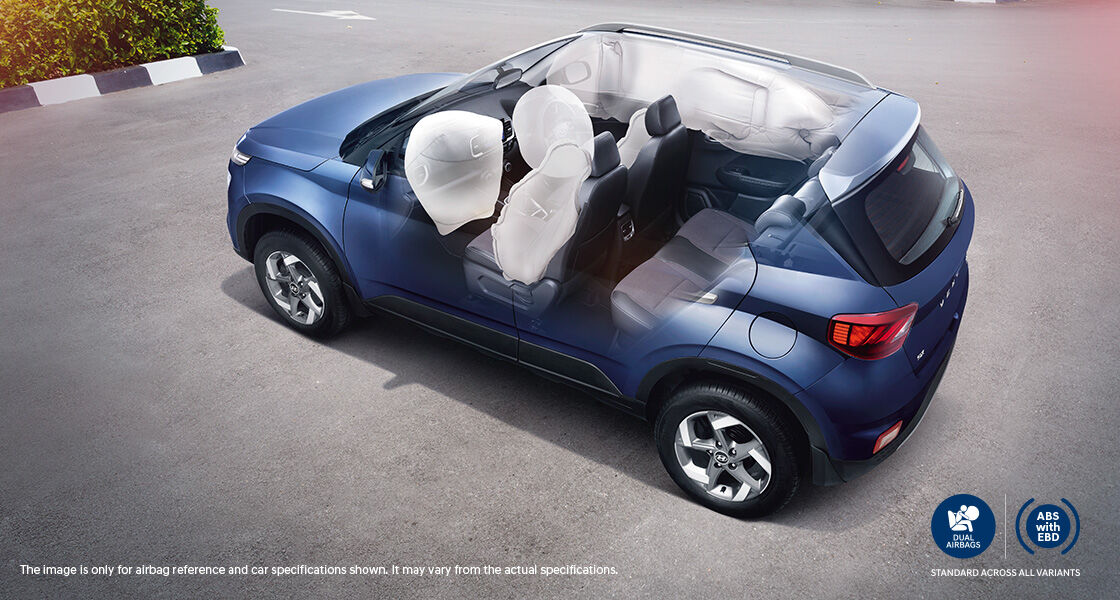 1) 6 Airbags
2) Electronic Stability Control (ESC)
3) Vehicle Stability Management (VSM)
4) Hill Assist Control
5) Rear Parking Assist System
New Technology
Blue Link Technology –
Artificial Intelligence
Convenience
Security
Efficiency
Safety
Voice Assist Dialling
Remote Engine Start/Stop**
Stolen Vehicle Tracking
Auto & Manual DTC check
Auto Crash Notification
Vehicle Navigation Control
Remote Climate Control (A/C) with engine start**
Stolen Vehicle Immobilization~
Monthly Health Report
SOS / Emergency Assistance
Interactive Voice Recognition
Remote Door Lock/Unlock
Stolen Vehicle Notification
Driving Behaviour / Information
RSA (Roadside Assistance)
Remote Horn & Light Control
Geo-fence Alert
–
Panic Notification
Remote Vehicle Status Check
Speed Alert
Find My Car location
Valet Alert
Share My Car (App sharing)
Time Fencing Alert
Share the Destination (from device)
Idle Alert
Real-Time Vehicle Tracking
Schedule linked destination setting
Push Maps from App
Real-Time Point of Interest Search
Push Maps by Call Centre
Real-Time Traffic Information#
Share & track vehicle location by family
Low Tire Pressure Warning Indicator***
*Terms & Conditions Apply.
** Only for AT and DCT vehicles.
***Available in ADi SX (O) AT
#Real-Time Traffic information is available only in 10 cities.
~Only for Petrol Vehicles.
VARIANTS
Hyundai Venue – The Best Budget Car is available in the following variants:
E, S, SX, SX+, and SX (O)
PRICE for a perfect budget for a compact SUV loaded with features
Here comes the most important aspect of Hyundai Venue.
Hyundai Venue – The Best Budget Car is priced in between ₹6.5 lakhs – ₹11.1 lakhs.
WEIGHT – 1058 kg
FUEL ECONOMY – 18 – 24 KM/L
FUEL TYPE – Petrol / Diesel
SEATING CAPACITY – 5
Hyundai Venue truely proves to be The Best Budget Car with all these features and 100% satisfaction to your minds. It proves to be the best ' Value For Money ' car in today's world.
You can connect with us on -