Honda City – The City Friendly Car! (All You Need To Know)
Here we present to you Honda City – The City Friendly Car!
INTRODUCTION
Honda has been ruling the streets with the Honda City ever since it has been launched. Latest model of City was introduced in 2017. The car received a premium facelift and a load of new features enhancing the quality and making it a top class vehicle in the sedan segment.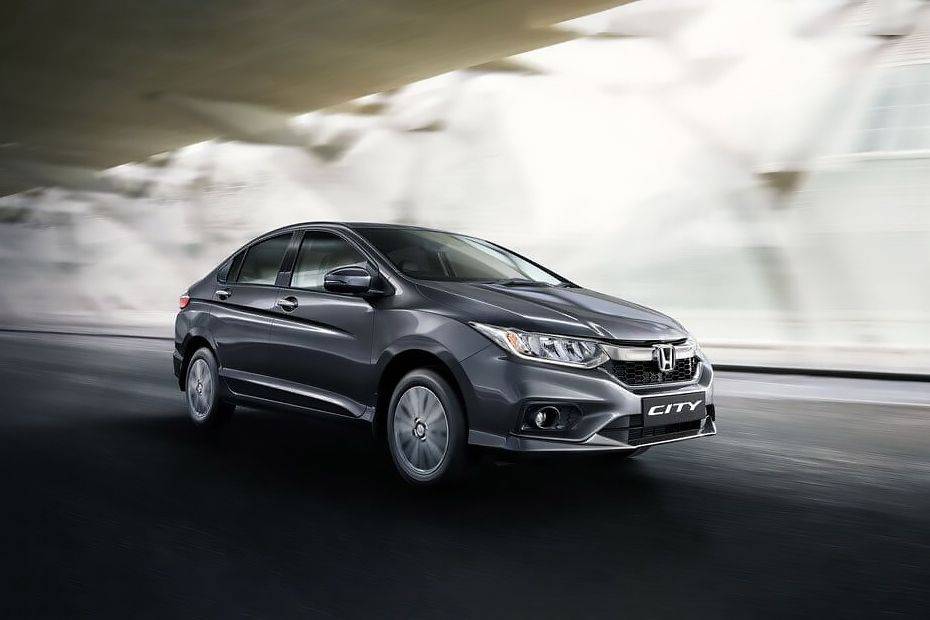 EXTERIOR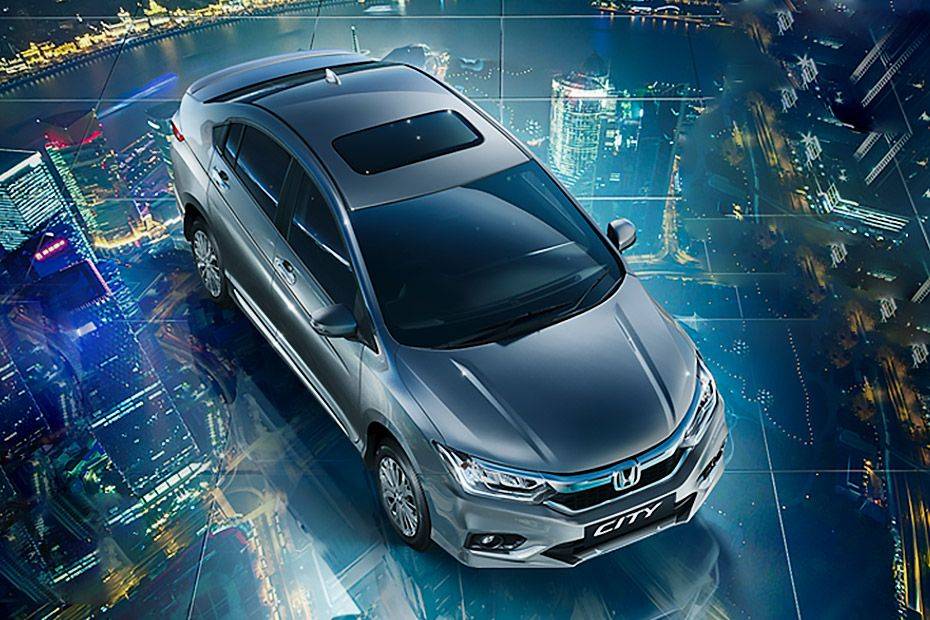 1) LED Daytime Running Lamps (DRL)
2) Front Fog Lights
3) LED Turn Indicator on Door Mirrors
4) Electric Sunroof
5) Dynamic Body
INTERIOR
1) Multifunction Steering Wheel
2) Advanced 3-ring 3D Combimeter
3) Rear AC vents with Charging Ports
4) Auto AC with Touch Control Panel
5) Engine Start/Stop
6) Honda Smart Key
7) Telescopic & Tilt Steering Adjustment
TECHNOLOGY
1) Apple CarPlay
2) Navigation
3) Rear Parking Camera
4) Phone
5) Messages
6) Voice Command
SAFETY
1) 6 Airbags
2) Rain Sensing Wipers
3) Auto Headlamps with Auto Off Timer
4) Rear Parking Sensor
5) Multi-view Parking Camera
Normal View                  Wide View                 Top-Down View
VARIANTS
Honda City – The City Friendly Car! is available in –
SV
MT i-VTEC
MT i-DTEC
V
MT/CVT i-VTEC
MT i-DTEC
VX
MT/CVT i-VTEC
MT i-DTEC
ZX
MT/CVT i-VTEC
MT i-DTEC
PRICE
SV MT PETROL – 10,21,649
V MT PETROL – 11,13,149
VX MT PETROL – 12,16,149
V CVT PETROL – 12,33,649
ZX MT PETROL – 13,35,149
VX CVT PETROL – 13,48,149
ZX CVT PETROL – 14,67,649
SV MT DIESEL – 11,43,149
V MT DIESEL – 12,25,649
VX MT DIESEL – 13,38,650
ZX MT DIESEL – 14,58,648
WEIGHT – 1,061 – 1,175 kg
FUEL ECONOMY – 17-26 km/l
FUEL TYPE – Petrol/Diesel
TRANSMISSION – Manual/Automatic
SEATING CAPACITY – 5
Honda City is one of the most favorite cars in the sedan segment. Honda will be launching the next model of City in 2020.
You can also find information on the new buzz cars like Hyundai Venue, Ford EcoSport.
Thankyou!
Something Wrong Please Contact to Davsy Admin
You can connect with us on -