Why to exercise regularly?5 best benefits
Hello everyone! Today we will be talking about:
Why to exercise regularly?5 best benefits
Exercise is any movement which makes muscles in your body work and requires your body to burn calories.
There are multiple types of physical activities such as swimming, running, jogging, walking, dancing, etc.
In addition to waking up early, spending sometime of the morning and making regular exercise a part of the morning routine will surely help in the betterment of your day.
Many researches have shown that being active has plenty of health benefits, both physical and mental. It can even help you in living longer. 
Most of us are completely fine with our lifestyle, but what we do not understand is the importance of keeping ourself fit which can only be achieved if we exercise regularly. An unhealthy lifestyle may be very comfortable in the moment, but will have bad consequences in the long run.
Following are top 10 benefits which you would get if you exercise regularly –
It Can Make You Feel Joyful (Happier)
It has been seen that those who exercise regularly have a better mood and lesser feelings of depression, anxiety and stress.
Regular exercise produces changes in those parts of the brain which regulate stress and anxiety. Regular exercise increases the susceptibility of the brain for the hormones serotonin and norepinephrine, which act as relieving factors for feelings of depression.
Also, exercise can shoot up the production of endorphins, which  help to produce positive feelings and decrease the perception of pain.
Apart from this, those who exercise regularly show reduced symptoms of anxiety. Exercise can also create higher awareness of mental state and aid in distraction from  fears.
Another fact that you should know is that it doesn't matter how intense your workout is. Exercise can benefit your mood can no matter the intensity of the physical activity.
In fact, a study was conducted in 24 women who had been diagnosed with depression and it showed that exercise of any intensity greatly reduced feelings of depression.
In another study, 26 healthy men and women who normally exercised regularly were asked to either continue their exercise routine or stop exercising for a period of two weeks. Those who stopped exercising experienced a more negative mood.
It Can Help With Weight Loss
It has been observed in some studies that idleness is a major factor in weight gain and obesity. This is one of the major drawbacks faced by people who do not exercise regularly.
To recognise the effect of exercise on weight loss, it is essential that we understand the link between exercise and energy utilisation.
Our body utilises energy in three ways: digestion of food, exercise and maintenance of bodily functions like heartbeat and breathing.
While dieting, when you cut down on calorie consumption, it reduces your metabolic rate, which causes a delay in weight loss. Whereas, regular exercise has shown to boost your metabolic rate, which burns a greater amount of calories and aids in weight loss.
Apart from this, various studies have proved that adding aerobic exercise to resistance training can greatly increase loss of fat and muscle mass maintenance, which is important for keeping the weight off.
It Can Increase Your Energy Levels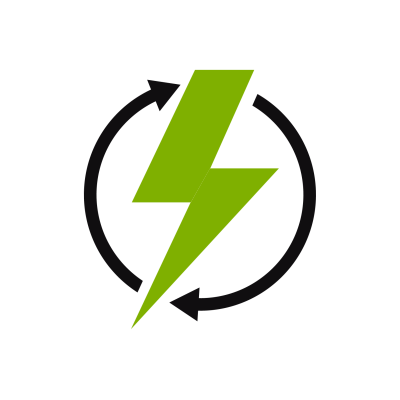 Both healthy people as well as those suffering from medical conditions are benefitted if they exercise regularly. Exercise acts as a great energy booster for everyone without any exception.
In a study it was observed that six weeks of regular exercise brought down feelings of fatigue for 36 healthy people who had reported constant fatigue.
Also, if a person suffering from chronic fatigue syndrome or other similar diseases will exercise regularly, then they will notice a marked difference in their energy levels. Exercise is the most potent way to overcome regular lethargicness.
In fact, exercise proves to be more successful at battling CFS than other treatment methods, including passive treatment methods such as relaxation and stretching, or no treatment at all.
Moreover, exercise has even shown to boost energy levels in people suffering from progressive diseases, such as cancer, HIV/AIDS and multiple sclerosis.
It Can Help Skin Well-being
Your skin is largely affected by the amount of oxidative stress in the body. Increasing stress levels cause the skin quality to deteriorate faster. To have a glowing and healthy skin it is highly essential to exercise regularly. It keeps your mind fresh and brain more active which leads to an enhanced supply of blood and all essential hormones thus resulting in a better skin health.
Everyone must be wondering what OXIDATIVE STRESS is!
So oxidative stress is an imbalance of free radicals and antioxidants in the body, which can lead to cell and tissue damage. This will eventually lead to skin damage.
It is true that intense and exhaustive physical activity can cause oxidative damage, regular moderate exercise is said to shoot up your body's ability of production of natural antioxidants, which help protect cells.
Other Similar Posts
You May Also Like To Read
Something Wrong Please Contact to Davsy Admin
You can connect with us on -